I added a great new feature for NfR that has been needed for a while now.
It is now possible to search for only comments, only posts, or both.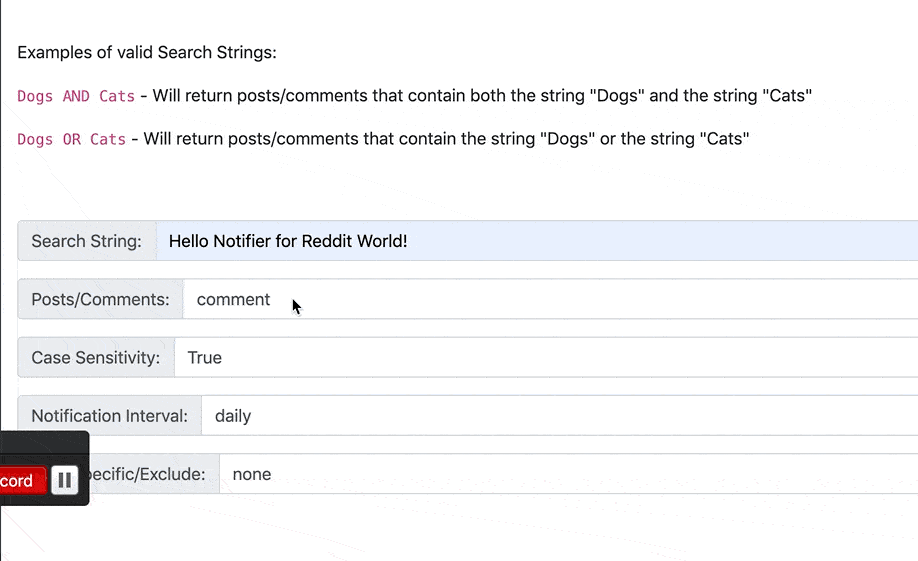 More features coming soon!
The Post/Comments selection feature was needed for a while now and it was entirely necessary for our next feature I am rolling out: The ability to get alerted of all new comments or posts in a subreddit!
Have a feature you want?
Feel free to reach out to me with the below methods:
Looking to try out Notifier or find out more information!? Check out our short demo and then click on one of the buttons below: