We have rolled out support today for Hacker News! Consider this feature in Beta so you may (will) find issues/bugs.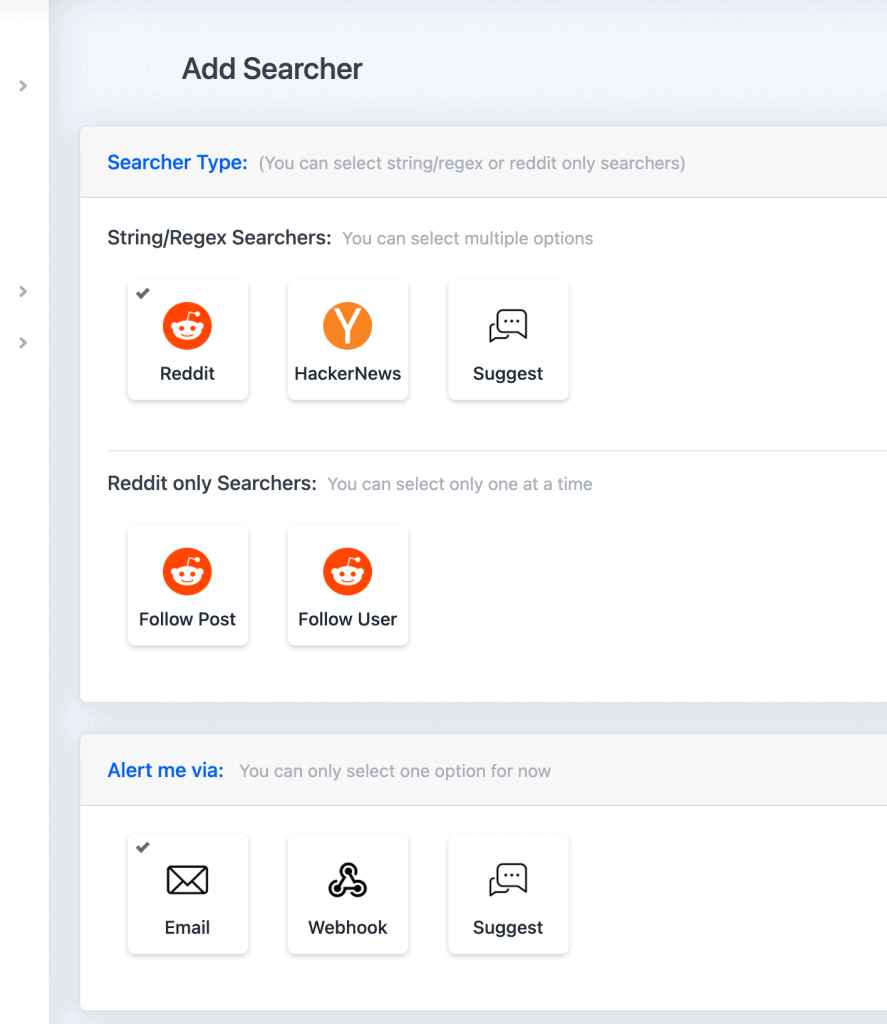 The good news is now that our core Searching Engine and User Interface is multi-platform that it should make it much faster to add new platforms in the future. So, buckle your seatbelt as we are about to start adding a lot of new platforms over the next few months!
Here are some other updates:
Emails are temporarily still being sent from notifierfroreddit.com. This should move over to notifier.so by the end of this week. You may need to whitelist this domain.
We are actively working on allowing you to view your such results in the dashboard. This will also include a graph showing how often your matches have occurred over time.
Lobste.rs support. – Support for using Searchers on this forum should roll out very soon.
Slack Webhook Support – We are working on this. Will be easy to add.
Plaintext Email Option – We are working on adding an option where you choose an email format that has no formatting, etc.
Looking to try out Notifier or find out more information? Check out our short demo and then click on one of the buttons below: