What new platforms would you like to see us support?
If you are reading this on email, then please respond to this email and let us know what sites/platforms you would love to see us support!
Otherwise, please fill this out:
Our New User Interface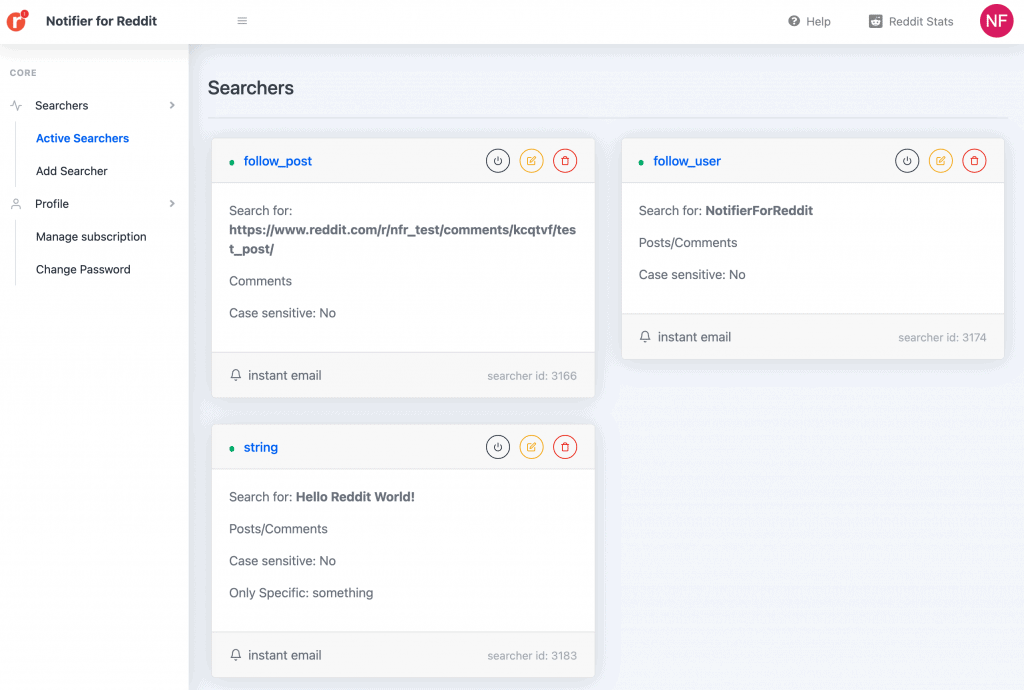 If you have logged in to Notifier recently, you may have noticed that we have a new look!
We are hoping this new user interface will make it easier for you to use the app, manage your searchers, and more!
We will be re-branding as Notifier.so soon!
We have decided to change our name from Notifier for Reddit to Notifier.so. This is to reflect the fact that we will soon be supporting more platforms than just Reddit! This should happen over the next few weeks and you will need to do nothing.
Support for New Platforms!
Here are some of the new platforms we will be supporting:
Hacker News and Twitter
We are adding support now for Hacker News and working on adding support for Twitter.
The entire Internet
We will also be adding support for getting notifications of new keyword matches across the entire internet! (more information on this exciting new feature will be coming over the next few months)
Soon, you can also get Notified when a website links to you!
Finally, another feature we are working on is letting you know when another website links to you! (more information on this exciting new feature will be coming over the next few months also)
Looking to try out Notifier or find out more information!? Check out our short demo and then click on one of the buttons below: