An Example
Say we are a CPA Firm looking for new Tax clients anywhere in the United States.
There are several approaches we could take.
Search for "Looking for Tax Advice" on all of Reddit
Example: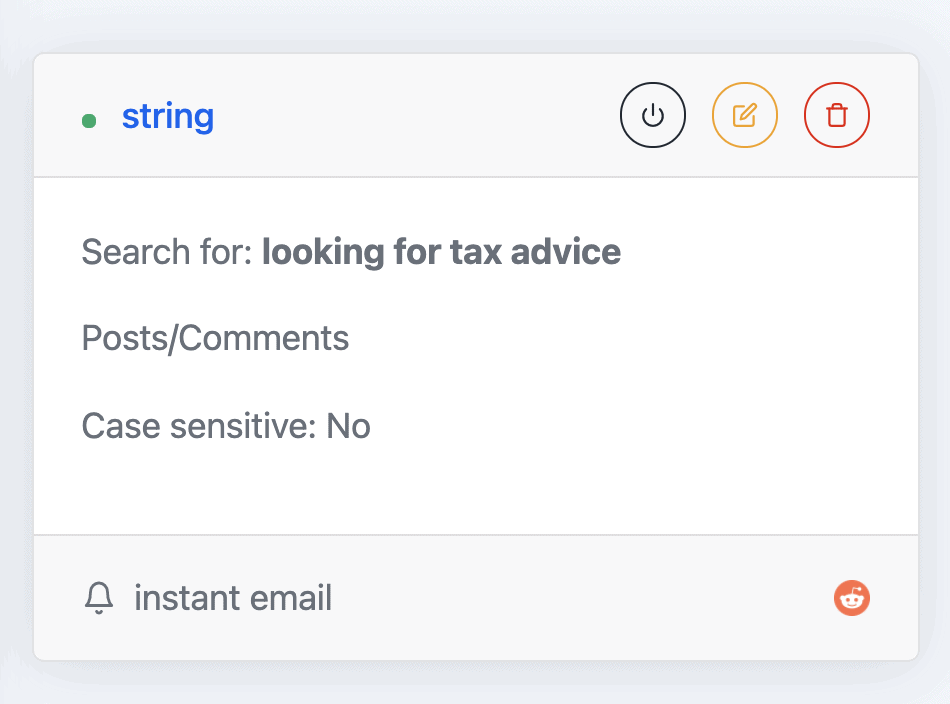 Search for "looking AND tax" on all of Reddit
Example:
Search for any mentions of "tax" in certain subreddits that customers who need tax advice might lurk in like dogecoin, stocks, wallstreetbets, personalfinance
Example: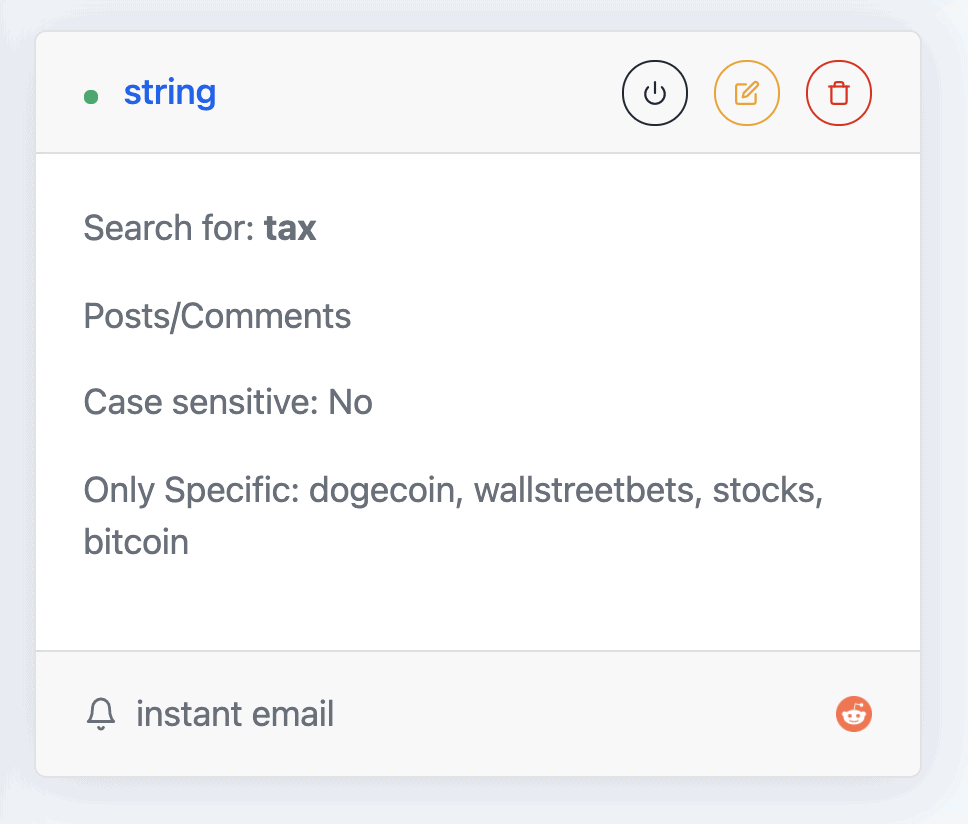 Subreddits You may want to consider looking at:
Cryto and Investing Related
Why? Perhaps you can help people keep the government off their gains (or help them write off their losses)!? You tell me you're the accountant. 🙂
Others
If you need more subreddit ideas visit our reddit stats page: https://notifier.so/reddit_stats/
Search for all new posts in certain highly relevant niche subreddits like r/tax and r/taxhelp
Subreddits we suggest you check out:
Example: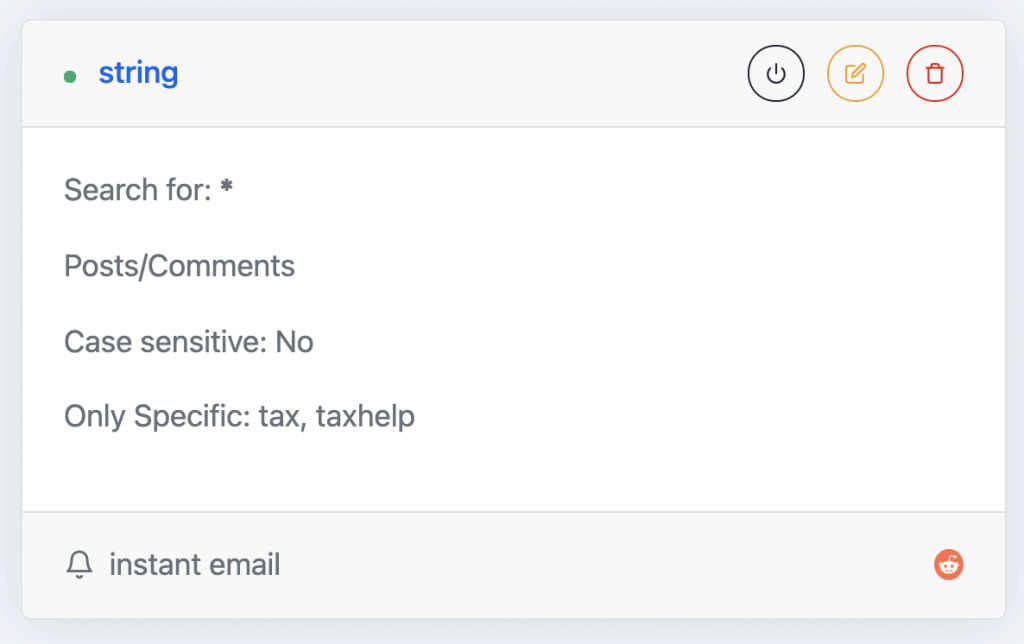 Need personalized help?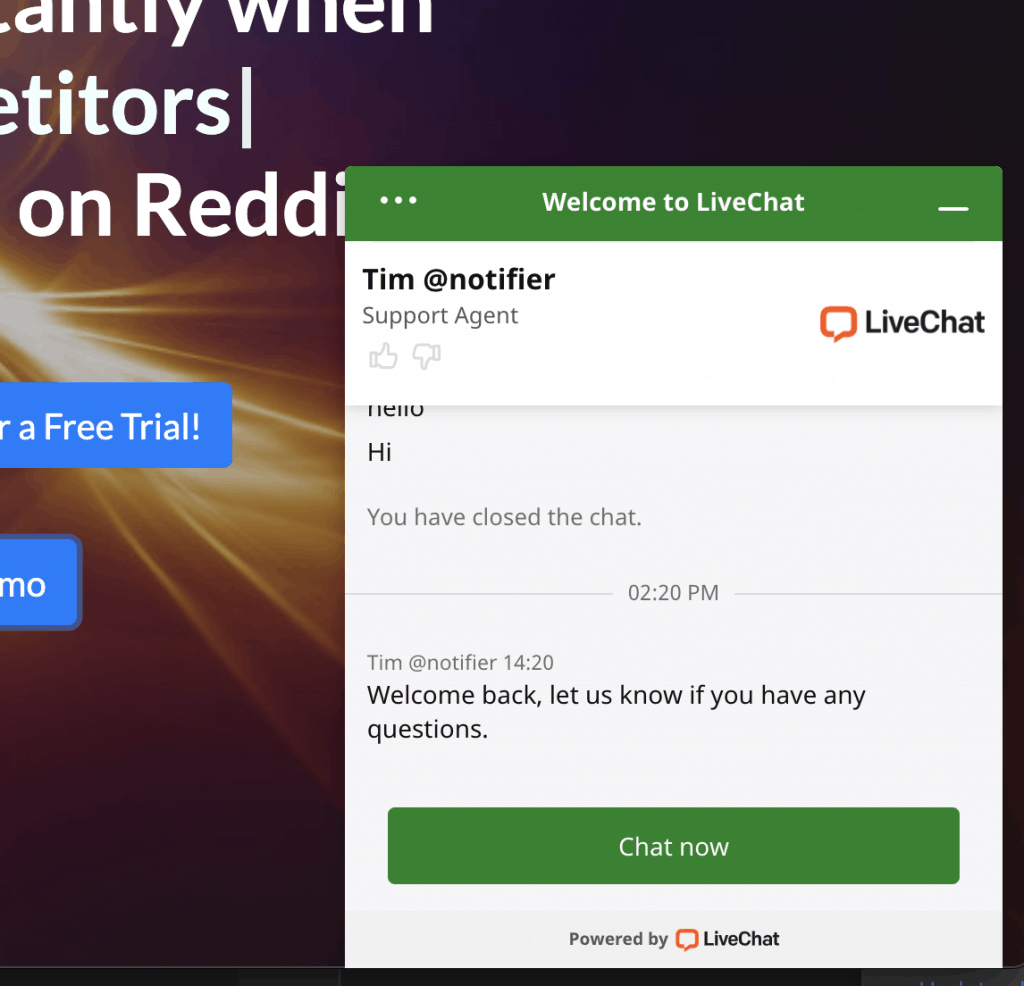 Looking to try out Notifier or find out more information? Check out our short demo and then click on one of the buttons below: